Extension Office Mngr/4-H Assistant: Deb Hartman  [email protected]
Please Visit our Facebook Page: Moody County 4-H Facebook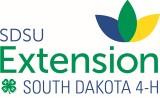 South Dakota Cooperative Extension Service  ● Agriculture ● Family ● Youth Development/4-H
Mission: To serve the people through an educational process that helps them improve their lives by applying unbiased, scientific knowledge focused on issues and needs.
Core Values:
Responsive: Extension will exceed client expectations in the timeliness and quality of programs and information presented.
Excellence: The motivating factor for Extension's continued growth and improvement will be continued commitment to excellence.
Accountable: Relevant and useful data will be gathered and applied to decision-making about organizational changes, allocation of resources, program priorities, staffing patterns, and professional development for Extension personnel.     
Credible: Extension will address problems and issues with unbiased analysis and research based answers.
Respectful:  Rather than make decisions for the citizens of South Dakota, Extension will present alternatives and provide assistance in the decision making process.
Catalytic:  Through cooperative and collaborative partnerships, Extension will help cause change across South Dakota.
Mailing Address:
500 1st Ave. West
Flandreau, SD   57028
Phone: (605) 997-2469
Fax: (605) 997-9996
Office Hours: M-F 8:00 am – 12:00 pm and 12:30 pm – 4:30 pm