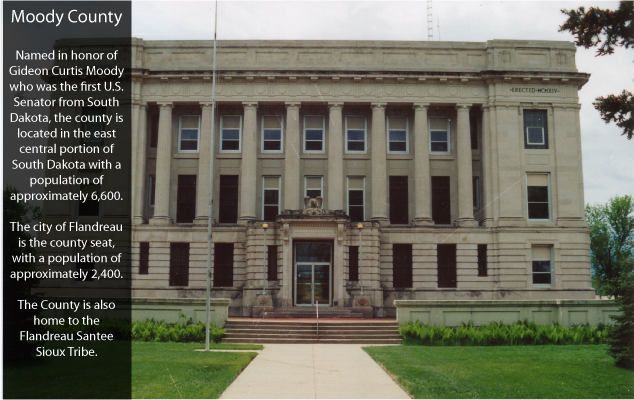 PUBLIC SERVICE ANNOUNCEMENT
Motor Vehicle Registrations and Renewals Month of November 2021 Moody County Treasurer Linette Christensen wishes to inform the public of an upcoming change in the South Dakota Motor Vehicle computer system. The State will be implementing a new software system on Monday, November 29, 2021, which may affect all vehicle transactions including title transfers, registration renewals, duplicate tags, etc. The DMV Kiosks may also be affected by the new software. Citizens with the first letter of their last name of T/U/V/W/X/Y/Z whose registration renewals are due in the month of November are strongly encouraged to complete their transactions early in the month and not wait until the last few days of the month. Registrations may be renewed up to 90 days prior to their expiration.
Due to the health concerns in our area, please be prepared for the possibility of extended wait times. Vehicle transactions are processed at the Treasurer's Office from 8:00 a.m. to 5:00 p.m., Monday – Friday. The last admittance will be approximately 4:30 p.m. daily as all transactions must be completed in the system by 5:00 p.m. If time will not allow for completion by 5:00 p.m., you may be asked to return on another date. Cash, personal checks, cashier's check, and money order are accepted. You must present a state-issued ID containing both a picture and a signature and provide a valid phone number. If you have an out-of-state driver's license and you are completing a title transfer, you must also provide a copy of your social security card. No out-of-state, counter checks, starter checks, or two-party checks are accepted. Visa, MasterCard, and Discover are accepted. The fees are variable and are added to your transaction. For questions, please call the Treasurer's Office at (605) 997-3171 between 8:00 a.m. and 5:00 p.m. We will be closed November 25th & 26th for the Thanksgiving Holiday.
Quick Links